Sausage dogs, grown-up flowers and the new Selling Sunset....
Welcome to issue #1 of Nesting
Are you sitting comfortably? That is pretty much a prerequisite for a newsletter of this kind, which celebrates lounging in all of its wonderful forms. I write this from a slightly uncomfortable wooden chair at my kitchen table, but I can assure you that as soon as I'm done, I will retire to my sofa for a celebratory ten-minute (half hour) scroll through social media with my feet up. 
So, have a seat, basically. Settle in. Let me tell you a story. 
I've been a travel journalist for the last decade – more actually, but I am convinced I am still 28, which throws things off slightly (I just turned 40). Thanks to my jammy job, my working week once looked like the social diary of someone considerably richer than me. A ski trip to Courchevel here, a private jet to Monaco there. A couple of years ago, I even boarded a superyacht and set sail to Antarctica for ten days. My Instagram was deliciously unbearable. Tough times, I'm sure you'll agree. BUT… and there really is a but….
It turns out, you can have too much of a good thing. After a few years, I had flitted around the world so much that the joy of coming home started to outweigh the joy of leaving. Instead of Facetiming my parents from another empty hotel room, I wanted to be growing house plants that I could actually keep alive, making plans with my friends more than three days in advance and having coffee on my local high street, instead of at Heathrow airport at 6am. 
I dreamt of owning a dog, some fluffy White Company slippers and perhaps a cafetiere. I wanted to read the Sunday papers on an actual Sunday and potter around my house without the aim being to find my passport. I wanted to order something online without having to collect it from my neighbour two weeks later. I wanted to know that neighbour.
So, gradually, I did it. I turned down more and more trips, I tweaked my job so that I could do it all without leaving the country every other week and I even got myself a sausage dog. I decided to nest. And thus, the idea for Nesting was born, a newsletter which would celebrate all the wonderful new things I'd discovered about hanging out at home. Or at least in England. 
In all honesty, I had the idea for this newsletter about two years ago and then forgot all about it. But I came across it again during lockdown and it felt more relevant than ever, given that everyone is now hardcore nesting, albeit against their will.
In Nesting, you can expect some fairly regular waffle from me about cosy, homely, lovely stuff. Think nice recipes, Netflix obsessions, gardening (the urban kind), reading recommendations, podcasts and the joys of an in-house pootle. I'll interview the odd brilliant guest about their best home comforts and there will probably be countless photos of my dog Coco, too. I'm pregnant (nesting extremus), so there might be the odd baby thing, but not loads. 
And no, I haven't completely abandoned travel. Far from it. I'm not mad. But Nesting isn't about going away. It's about coming home. 
Yes, I've changed. But then, haven't we all? 
Dx
---
THE HOME COMFORTS INTERVIEW… WITH ROSIE BIRKETT
You've probably seen my lovely friend Rosie Birkett, author of 'The Joyful Home Cook' on Saturday Kitchen or read her food columns in The Times and BBC Good Food. But what happens when she gets home and puts her feet up? Read on….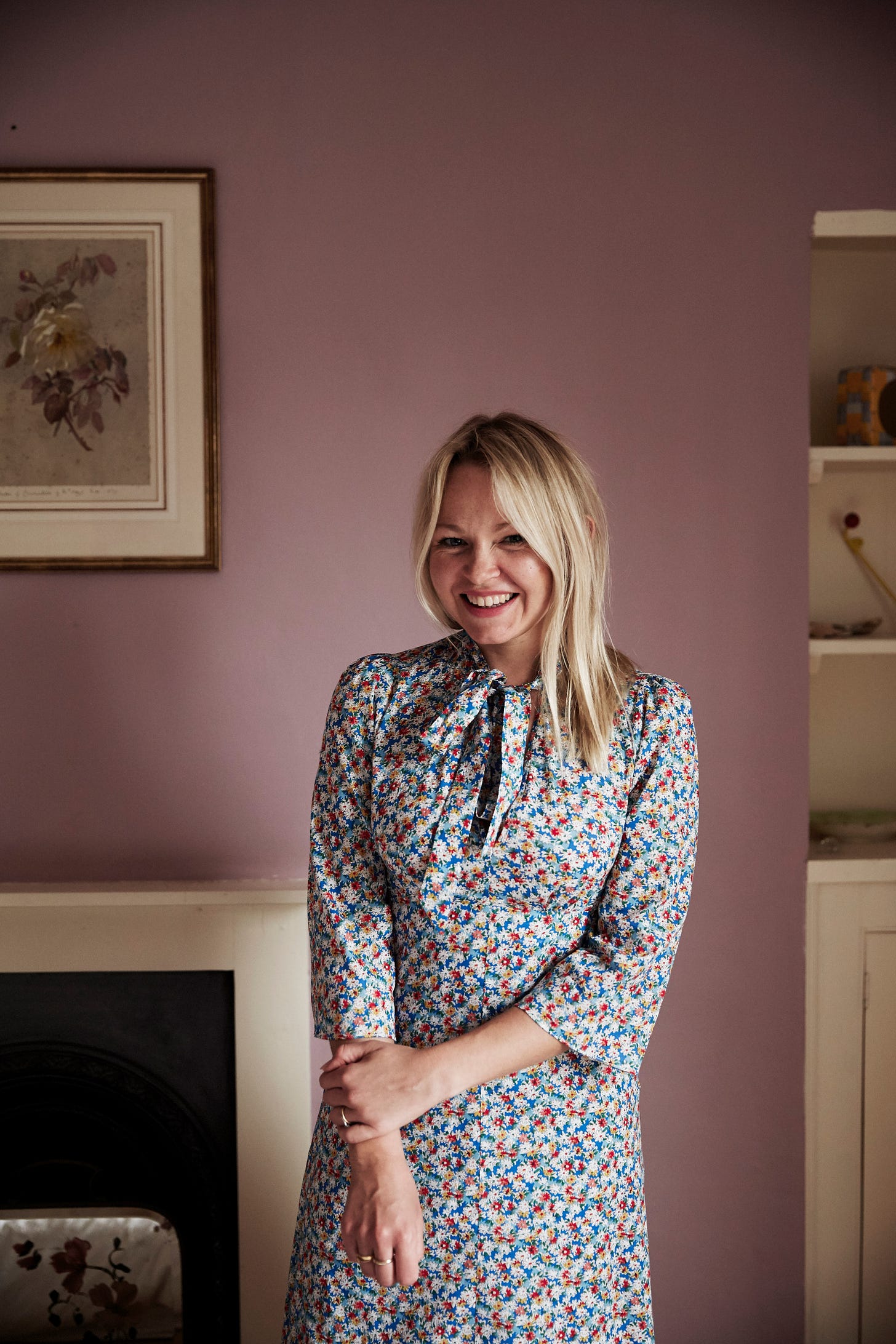 How would you describe your home in three words?
Comfortable, characterful, abundant (aka cluttered), and at the moment – after months of lockdown and working from home – in need of a pretty good sort out.
Who is at home with you?
My husband Jamie, whippet Cyril, and a community of infuriatingly persistent mosquitos that keep us awake and swotting into the wee small hours. 
What's for dinner?
For comfort food, any variation of pasta with pangratatto (fried breadcrumbs, don't knock it until you've tried it, it's amazingly addictive). Or homemade sourdough pizza, but that's much more of a faff.
Background noise in your house?
I listen to James O' Brien on LBC almost every day, except when I'm writing - I can't have any noise when I write. We are massive Adam Buxton podcast fans, and other than that there's music – Spotify playlists featuring lots of Neil Young, Fleetwood Mac, and heaps of soul and Motown.
Book currently on your bedside table?
Currently in that strange in-between phase. I always find when I've finished an absolute masterpiece of a novel that I can't move on straight away, so I'll break with some non-fiction. I just finished Bernadine Evaristo's 'Girl, Woman, Other' and adored it. It's the best book I've read in years – she's such an eloquent and evocative storyteller, but there's a clever simplicity and economy with the way she tells her stories. I'm currently reading a very gentle book called 'The Cow Book' – about life on an Irish farm. It's the sort of read that makes you want to give up urban life, buy some land and start a small holding.
Best section of the Sunday papers?
I love The Sunday Times Magazine and Style - not just saying that because I write monthly recipes for it, though that's worth noting! I love Marina O' Loughlin's restaurant writing and am a big fan of Dolly Alderton and her new agony aunt column in Style. I also get the Observer Food Monthly whenever I can, and pore over any home and interiors supplements I can get my mitts on.
Current Netflix/Amazon obsession?
We are deep into The American Office – late to the party but it's so hilarious and much more joyful than the British Office, which I am also a huge fan of. I have a really ridiculous crush on Dwight Schrute, one of the best TV comedy characters ever written. We also loved I May Destroy You and Little Fires Everywhere.
Bath or shower?
Bath, if I have time. I love an indulgent bubble bath with Ortigia bath products and a crisp, clean towel (no fabric conditioner, ever) to step into.
Favourite house scent?
I adore my Tides scented candle by Evermore, an amazing candle brand.
Your most loved home from home?
We are obsessed with Sicily, Ortigia in particular (it's like a less touristy Venice), and are becoming those people who go back to the same place on holiday every year. The food and wine is so wonderful there, simply made but using the most beautiful produce. And there's a sandwich shop in the market there called Borderi which makes the best sandwiches you'll ever taste in your life.
Buy Rosie Birkett's 'The Joyful Home Cook' on Amazon. There are over 100 recipes inside, (including entry-level sourdough, it's like she predicted lockdown).
---
PODCAST STUFF
My podcast addiction is slightly out of control. That means I constantly need a new hit, as all the usuals (The High Low, How to Fail, Fortunately etc.) are no longer enough to feed my habit. Current obsessions are;
Walking the Dog with Emily Dean - you know how when you go for a walk with a friend and you end up having the best chats, better than you ever would if you were face-to-face in a coffee shop or a bar (remember those)? Well, that's what this podcast is all about. Emily Dean (author of Everybody Died so I got a Dog - read it!) takes various celebs for a walk with their dogs all over London and beyond. Feels especially on brand during lockdown and has the miraculous effect of making you feel you've had some fresh air, when really you haven't left the house for three days.
Alonement - Maybe because I am single, but this episode with Alain de Botton is SO good and a reminder not to tell yourself punitive stories about your romantic status. "Imagine somebody who loves music, but can't find the kind of music they like. What's better – to be listening to bad music, or silence? Most people would prefer silence."
In Writing - Being both very nosy and a writer, this podcast with Hattie Crisell was made for me. I think you only need to be the former to enjoy it though. Start out with the Elizabeth Day episode, who is always so candid and engaging, no matter what the topic.
---
SCROLLING STUFF
Self-obsessed, moi? Well, yes. And I've found yet another narcissistic quiz to do (thanks Chelsea Handler) which promises to disclose everything about me in glorious detail. The Enneagram test is brilliant. My Mum got a 'type 8,' the same as Donald Trump, which I keep reminding her of. I got a 'type 4,' which was absolutely damning (moody?! self-conscious?! introspective?!), but also, sadly, spot on. 
-----
Have you read Ask Polly's problem pages? OMG so amazing. Free therapy, basically.
-----
Loved this article by Hadley Freeman about people going on holiday during lockdown.
-----
Totally identified with Bella Mackie's article for Vogue on her newfound joy of small purchases. New tea towel, anyone?
---
HOUSE & GARDEN STUFF
When I (used to) go to friends' houses, I always wondered how they invariably looked more grown-up than mine. Recently, I realised it was simply because they always had overflowing vases of fresh flowers on every spare surface. I turned 40 in June and my sister got me such a good present – a subscription to Arena Flowers. That means that every month, I get a delivery of gorgeous flowers, and I too, can have a grown-up house. This vase from Oliver Bonas is pretty nice.
----
I went to a friend's BBQ the other week on one of those long lost, boiling heatwave days and discovered this. Is it a chair? No. Is it a cushion? No. Is it a chair/cushion hybrid that means you can lounge on the grass while having your back fully supported? Yes, it is exactly that. It sounds insanely dull, but frankly, if you had tried sitting on one, instead of perching uncomfortably on a picnic blanket for three hours, you wouldn't think so.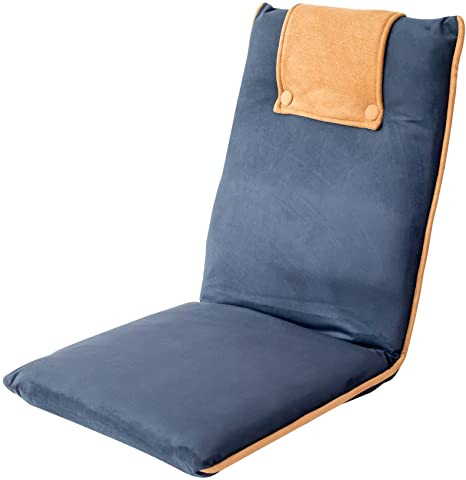 And if you are going to a picnic (or just want to stuff your face), LOOK what M&S have just launched.
----
Anyone in the market for a daybed? Can I highly recommend this one, from IKEA? I only mention it because I looked at EVERY OTHER DAYBED in the world (wide web) before settling on this one, so I might well save you some time. It's a single bed, a double bed and a sofa – all in one. Hurrah! Perfect for a nursery or a spare room.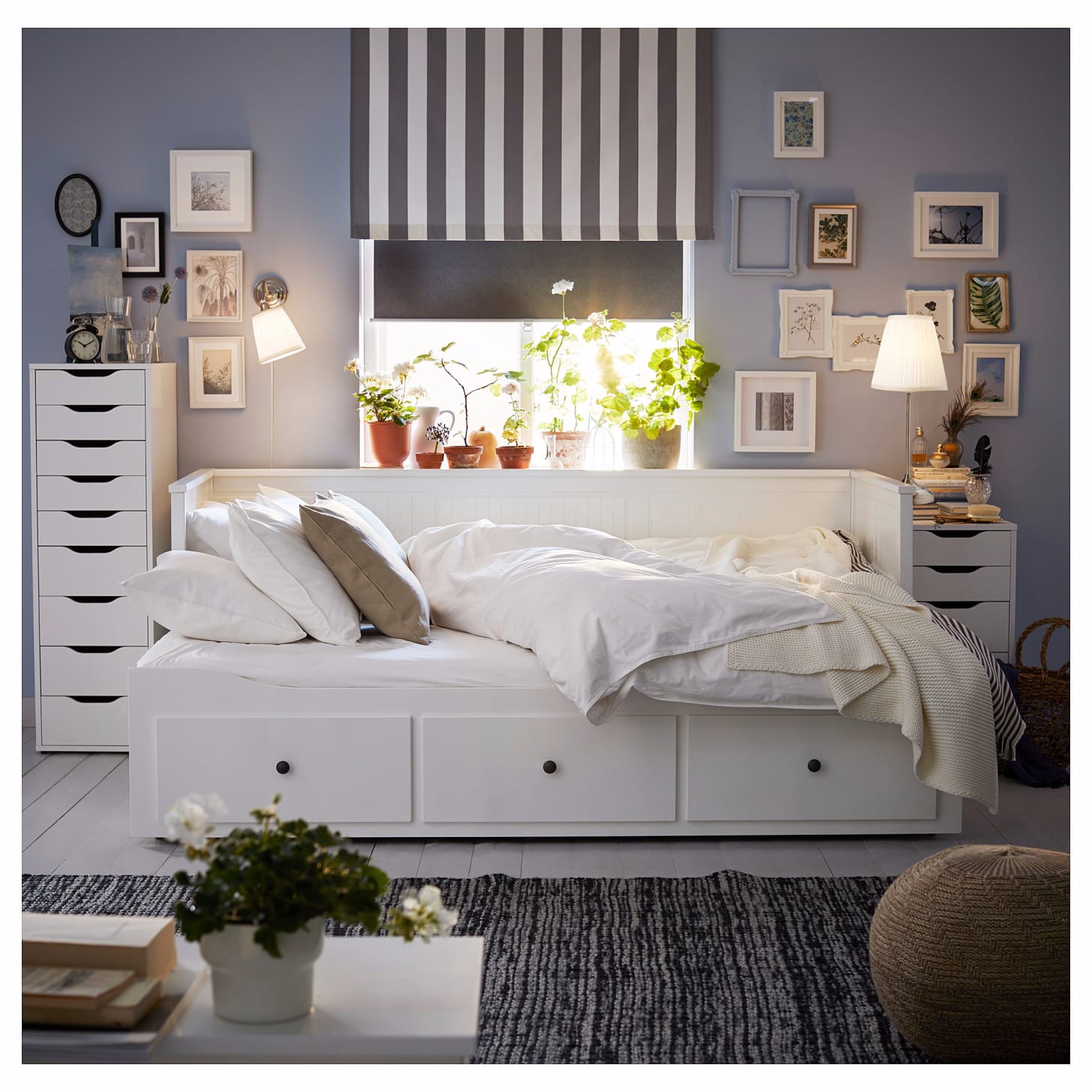 While we're talking about beds, I want to drop in a pic of some pyjamas I've got my eye on. Almost goes without saying that they are from Dempsey & Dempsey, which renders them entirely out of my budget (£120) but worth a mention in case anyone still has a job.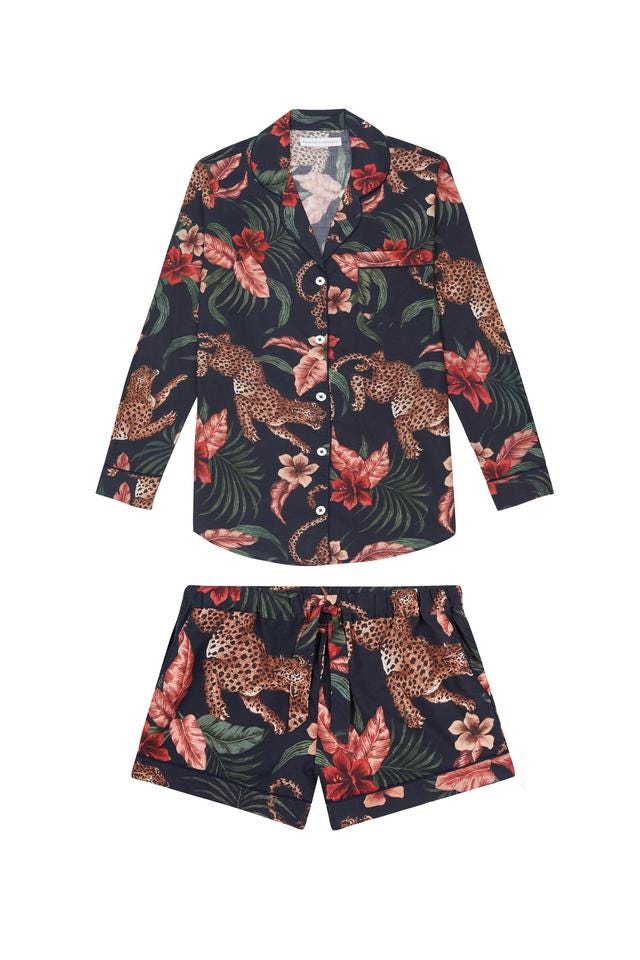 ---
TV STUFF
Have you seen Call my Agent yet? This Netflix comedy drama (I will not use the word dramedy) is probably going to be the closest you'll get to a French holiday this year - sorry. Set in a Parisian talent firm and featuring some of the most beautifully-clothed people I have ever seen in my life, it's worth its weight in subtitles. Watch the stars striding down the Rue Saint-Honoré, having lunch meetings in chic restaurants and waltzing in and out of the office and you might even forget that outside your front door, the working world has pretty much ground to a halt.
----
Selling Sunset is over – and it has left a tiny (5'3 according to Grazia) Oppenheim twin-shaped hole in my life and heart. BUT don't worry, because Million Dollar Beach House has arrived and once you get to know Michael 'pyscho-eye' Fulfree, frat boy JB and the whole terrible gang, you'll once again not be able to fully blame your lack of social life on lockdown.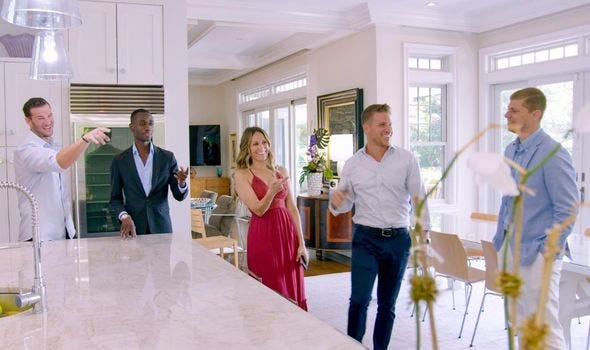 ---
On that high (but really quite low) note, I hereby end my first newsletter. I hope you enjoyed it. I will see you again soon, once I've gathered the energy to write another one. Hopefully in about two weeks. Drop me a line and let me know what you thought. But don't troll me, I'm horribly sensitive (type 4, as we've discussed).
-----
P.S I am also the author of "Bolder - Life lessons from people older and wiser than you" - available to buy on Amazon here – and currently in development with Universal! I love saying that last bit.
-----
By the way, the illustration for Nesting was created by my exceptionally talented friend Julia Murray in New Zealand.
---
Did somebody forward this to you? Subscribe here and join the fun.